Historic Properties of Spokane
Paine House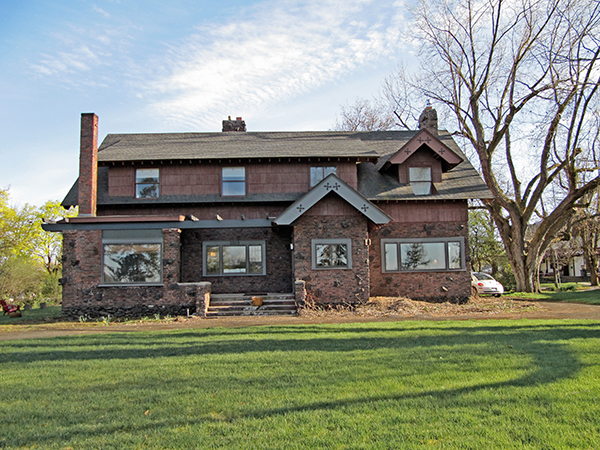 Listed in 2006 on the National Register of Historic Places in Nettleton's Historic District, the Waldo & Louise Paine House, built in 1905, is an excellent example of the Arts & Crafts tradition in Spokane, Washington. The property is located in the West Central neighborhood northwest of downtown Spokane on Summit Boulevard, one of the city's most admired residential streets. As its name implies, Summit Boulevard follows a high, curvilinear ridge at the summit of a wooded basalt bluff that overlooks the Spokane River as it flows northwest. Architecturally significant, the Paine House is a hallmark example of the American Arts & Crafts style embellished in the Craftsman style.
The property is further significant and eligible for its association with Waldo Paine, a Spokane civic, business, and railway transportation leader during the zenith of his career and most-productive period of his life. Waldo Paine was instrumental in consolidating some of the first electric railways in the Spokane region, including the Spokane & Coeur d'Alene Railroad, the Spokane & Inland Railroad, the Spokane Traction Company, and the Spokane Terminal Company into the Spokane & Inland Empire Railroad Company. At the height of his career, Paine served as the vice president and general manager for the consolidated railroad company, director of the Spokane Interstate Fair Association, and vice president of the Spokane Chamber of Commerce.
With a stupendous view of the river, forested hillsides, and distant mountain peaks, the well-preserved Paine House is prominently sited on Summit Boulevard and retains excellent integrity in original location, design, materials, workmanship, and association.