Historic Properties of Spokane
Ballard, William & Ina, House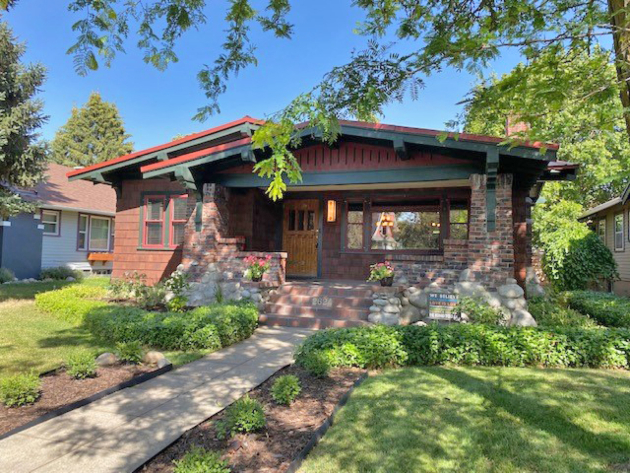 William J. Ballard/ H. Vinge
None
N/A
Planned in 1916 and finished in 1917, this shining example of a Ballard Plannery bungalow is
significant for both its architecture and for its association with William J. Ballard - one of Spokane's
prominent turn-of-the-century home designers. W.J. Ballard designed this house in the California
Bungalow style and it was copyrighted once drawn. When construction began in 1917, it became
the first house in Ballard's planned north side residential development. The house's first occupants
were W.J. Ballard and his family: his wife Ina, daughter Laura, and sons Gilbert and Earl. The most
significant features of the house are the smooth-surfaced river rock foundation and the peanut brittle
masonry, both most prominently shown at the base of the front porch.