Historic Properties of Spokane
Fuller and Company Warehouse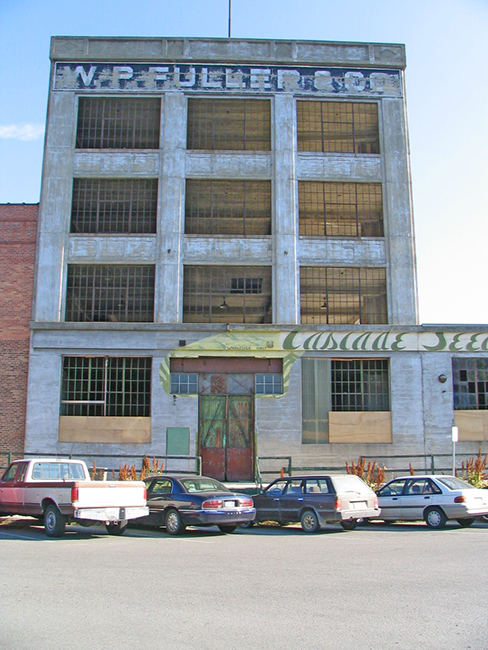 W.P. Fuller and Company Warehouse
N/A
The W.P. Fuller and Company Warehouse is composed of two buildings, constructed at different times and joined together to create a single contiguous property. The original section is a four-story rectangular commercial style building, with basement, constructed of poured steel reinforced concrete. The one story addition also displays steel reinforced concrete walls, but the interior and roof are constructed of wood. Both buildings display the grey color of concrete on walls which still bear the imprint of the wood boards used in the forms. The Warehouse is significant as a representative of one of early Spokane's largest paint and finishing enterprises. The building is also one of the earliest examples of fireproof, steel-reinforced concrete construction erected in Spokane.
The Fuller and Company Warehouse was listed on the National Register of Historic Places on its own merit in 1996 and as a part of the Desmet Avenue Warehouse Historic District in 1997.
The W.P. Fuller and Co. Warehouse was approved for removal from the Spokane Register of Historic Places in 2007.